Vision Therapy Success Stories: Betsy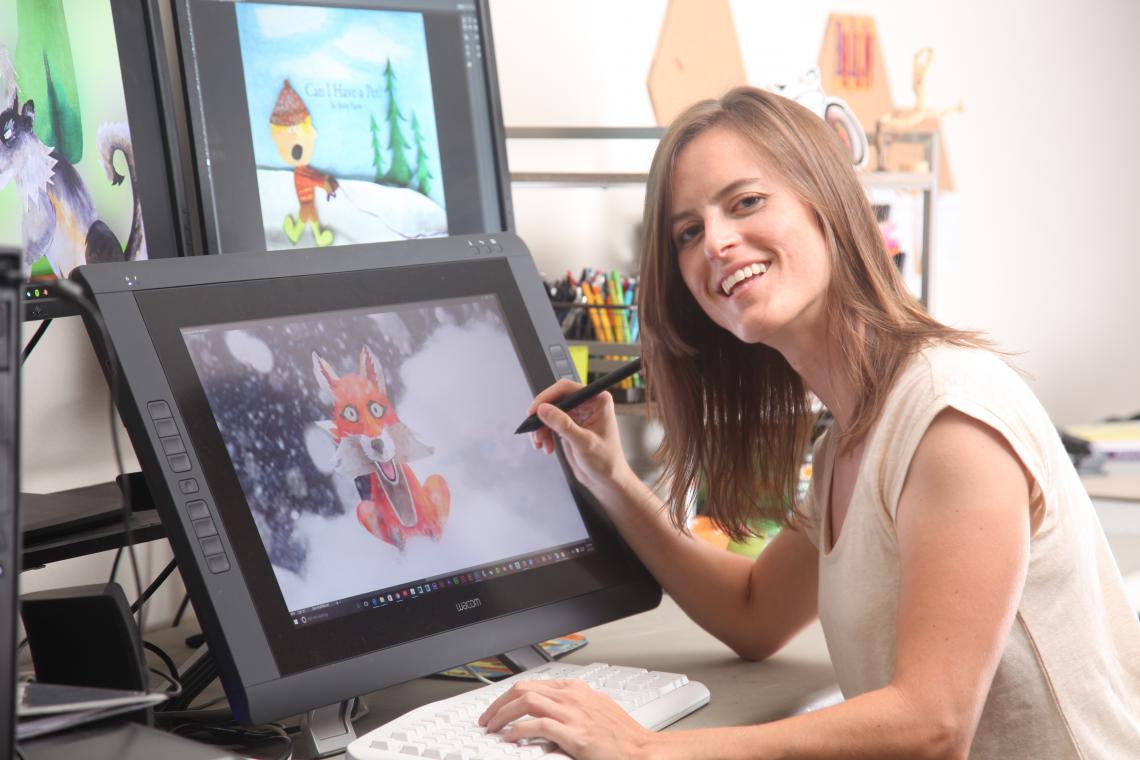 I hope that more people try your software because it's amazing. The change is so quick. All of a sudden, it's like bam, I'm seeing in 3D! - Betsy Yaros
Betsy was born prematurely and had surgery to correct Strabismus when she was very young. That surgery was followed up with another surgery, but her vision continued to worsen. "In school, I couldn't read traditional text books and had to have them scanned," Betsy shared. "My doctor told my parents that I was making up my problems. That was a real low point in my life." While studying at the Art Institute of Chicago, a professor suggested she read Fixing My Gaze by Dr. Sue Barry.
"I am now another success story as an adult. Vision Therapy has helped me so much. I am actually seeing in 3D now. It all looks really weird-- the textures and volume. I notice dust on a dashboard, noses and cheeks on people, and trees are completely amazing! I think this will help me to be a better artist, more confident."
Betsy was introduced to Vivid Vision with Dr. Nathan Bonilla-Warford of Bright Eyes Family Vision Care in Tampa, FL. After working with Dr. Bonilla-Warford using Vivid Vision in his eye clinic, Betsy was able to gain 3D vision for the first time in her life. Betsy and Dr. Bonilla-Warford were interviewed about her story and Vivid Vision for vision therapy on their local news channel. Watch that story here for more about Betsy's story.
You can also read more about Betsy's experience in gaining stereovision on her blog. This post explains what it was like when she experienced nature in 3D for the first time. She recounts in that post,
"Up ahead, a shrub looked like it was jumping onto the sidewalk to attack me as I walked towards it. Then I remembered shrubs don't attack people and those are branches, not arms reaching out to grab me. My heart slowed as I noticed all of the little intricacies in the leaves and branches. The entire shrub stood tall atop the ground it was planted in. That little panic attack turned out to be the highlight of the day!"
If you're a patient interested in Vivid Vision Home, use our doctor locator page to find a Vivid Vision provider near you!
Find a Provider
testimonial
bright eyes family vision care
success story
vision therapy
strabismus
3D vision
Florida vision therapy
eye surgery
Fixing My Gaze