Vivid Vision and Vivid Vision Home October 2020 Update!

Hello Vivid Vision provider—we have a software update for you!
WHAT'S NEW?
New Vivid Vision Tests!
We've been working hard this summer to perfect two brand new tests as well as making improvements to some of our existing tests. If you don't have access to these tests in your clinical system, please email: clinical@seevividly.com or contact your Vivid Vision distributor to upgrade.
Stereoacuity
Our Stereoacuity test is a new stereo threshold test and is available to Vivid Vision Premium subscribers only. Your patient selects which one of four targets is floating off the green background. The test runs a series of staircased trials. With each correct answer, the test targets get slightly smaller and the disparity decreases. With an incorrect answer, the disparity increases, and the targets grow in size. The test may be used with a 5-second answer timer or an unlimited timer; we suggest using the 5-second timer for patients with moderate (<100 arcsec) or better stereoacuity.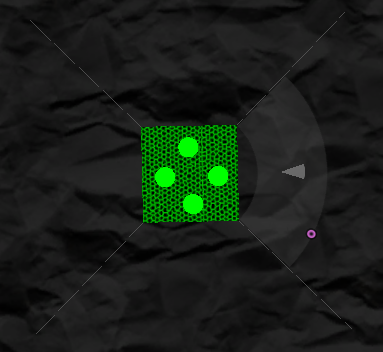 The Stereoacuity test uses values from 3600 arc seconds to 20 arc seconds. It also introduces a new metric, the Composite Stereo Depth score (CSD). The CSD is directly correlated to a patient's stereoacuity ability and scales from 0 (no stereo) to 30 (20 arc seconds). If a patient has unmeasurable stereoacuity but still sees large disparities as depth some of the time (for example in vectograms), their CSD score will be in the range 1-10. . This metric is especially useful for patients with a weak stereo vision system—the CSD score should improve over time in patients who are learning to utilize stereo cues during treatment, even before their stereoacuity threshold can be measured. For more on this new metric, please check out the updated Clinical User Manual under the Manuals tab. You can also watch "Standardized Stereoacuity Testing in VR: The Vivid Vision Stereoacuity Test" on I Heart VT!
Deviation
The Deviation test is part of a set of tests that will ultimately replace the Angles test. The Deviation test is a dissociated test that functions similarly to the Maddox and double-Maddox clinical test of phoric and tropic eye posture, to measure a patient's eye position at 600, 200, and 40cm starting distances.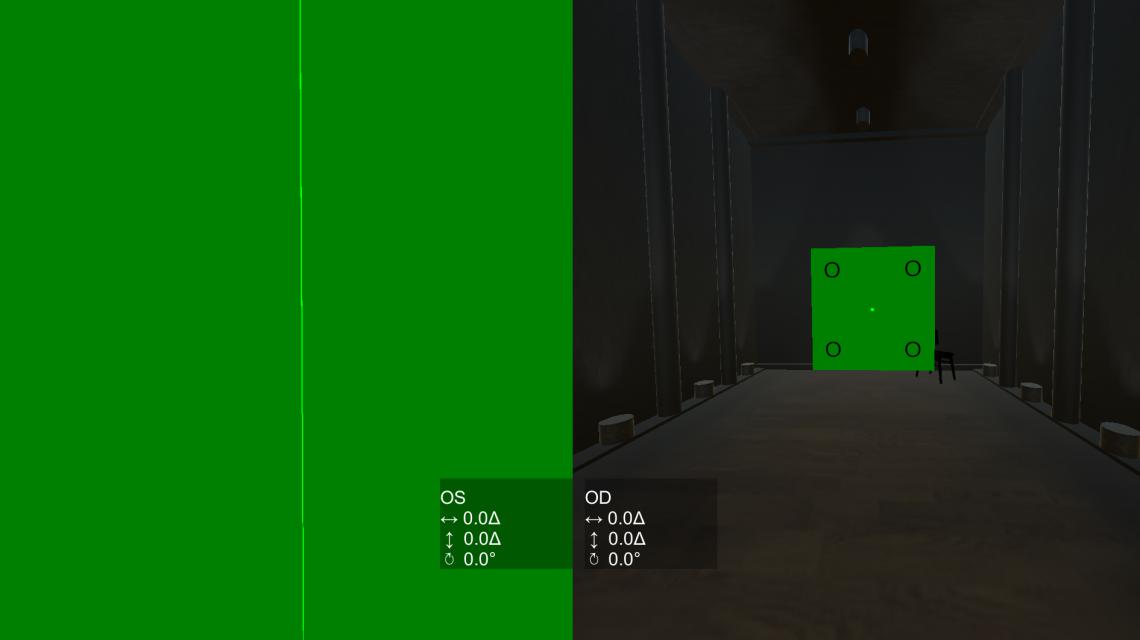 We suggest using the intermediate (200cm) distance to guide your use of Virtual Prism, as this distance best matches the patient's vergence and accommodative demands within the headset during the use of Vivid Vision.
Four Dot
Our classic four dot test got an update! This new version uses cyan and magenta dots, making it more useful for your color deficient patients, and we have optimized it for use on a VR headset. The test runs a series of trials starting at 600cm and moving in to 20cm. The patient will respond to the same questions as before: "How many dots do you see?" and "What color (or order) is the bottom dot?"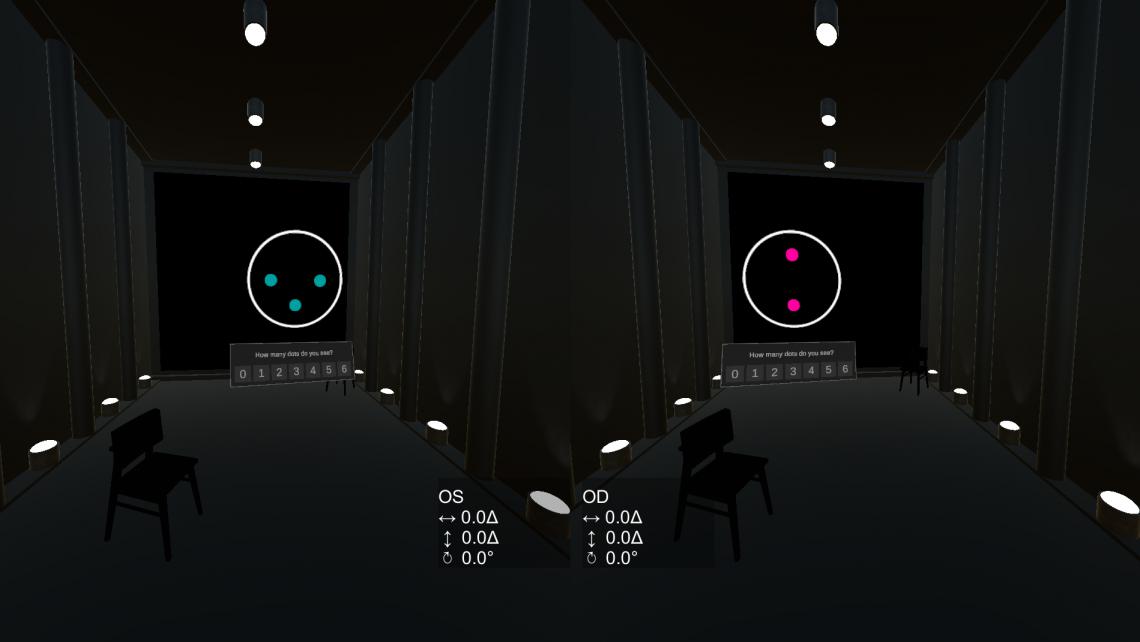 New Languages!
We're excited to announce the support of both Greek and Japanese languages in the Clinical and Home programs.
SPLAT!
The following bugs were addressed:
Implemented preventative measures for cases in which activity data would not reach the server

Fixed a bug in Pepper Picker where the "Highest Level" achieved during gameplay did not match the saved data
The updated training video, Clinical user manual, and Vivid Vision Home PDF user manual can be found using these links.
Key Notes about Vivid Vision Home and Gear VR
Vivid Vision Home users that exclusively use a Gear VR headset and VR-compatible phone will be unable to update to this Vivid Vision Home software version. Google Daydream users will be able to install this update; however, future updates will not be offered. This is a result of Oculus/Samsung and Google ending their support of these headsets. Patients currently using these platforms will continue to have access to Vivid Vision Home, but their software will remain on the last version provided. This means that as the Vivid Vision system evolves, new features will be unavailable for those patients but everything they used previously will remain available. A complete phase-out of Vivid Vision's support of the Gear VR and Daydream VR platforms will occur on December 31st, 2020. We will be announcing the support of new headsets in the coming weeks!
From our Support Staff
Greetings! A friendly reminder that if you ever need any help with your software, don't hesitate to contact us using our dedicated support email support@seevividly.com or give us a call at 877-877-0310.
We love to hear your feedback! Send us a message to clinical@seevividly.com and let us know what you think of the new tests!
Find a Provider
clinical update
all clinics